Find all your gear needs for Cole Valley Christian October Store
(This Link will be open until 10/28/2021)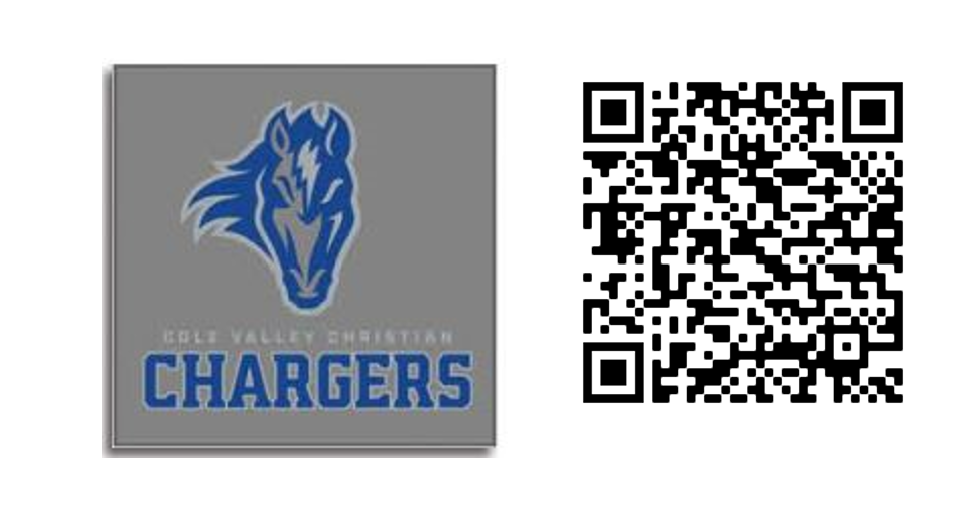 Type the link above into your web browser or use the QR Code to reach the team store.
Select items you wish to purchase and add them to your cart.
Checkout and complete the transaction on the secure webpage.
Gear will be delivered to your school 2 weeks after the store close date!