Early Childhood Program
It's a place where the wonder of childhood is embraced and learning is fun and exciting. They will be entering into an environment where they are known and loved, where they will feel safe and welcomed.
We believe that each child is uniquely created by God. It is our delight and privilege to partner with you, their parents or guardians, in the discovery of who God made each of them to be. It starts with authentic relationships, and continues through strategic development curriculums that prepare them to find delight and success in their K - 12th-grade academic career and beyond.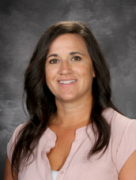 Brandy Wingard
Early Childhood Director
Phone: (208) 947-1212, Elementary Campus