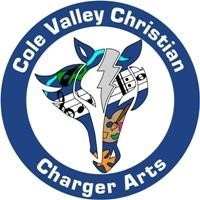 CVCS Charger Arts
12th Annual Visual Arts Show - 2021
Open House
Thursday, March 4th and Friday, March 5th
3:30-6:00pm
At the Secondary Campus
Registration and Art Submission Due by February 26th
Submit to Either Campus Office
Online Auction Opens March 1st – https://www.32auctions.com/ChargerArts

Our art show looks a little different this year. In the spirit of keeping our community safe, we have decided on an open house style event to help make social distancing possible. We want all to feel safe and welcome as we honor God, showcasing the visual art talents of our students in grades 1st through 12th.
This fun event, bringing both campuses together, will only be possible with your participation.
First, we need student artwork submissions from grades 1st-12th. With so many new categories added last year, there is sure to be something they would like to try! They may enter up to three pieces into the show.
Second, they need to decide if they want to sell their piece in the auction or pay the fee to enter the piece. If they choose to sell their pieces at the auction to benefit the Charger Arts, they will need to be the top bidder to receive the piece back. All bidding starts at $10 and goes up in $2 increments. If they pay the entrance fee, which is $15 for the first piece, $10 for the second piece, and $5 for the third piece, then they will receive these back after the art show.
All artwork submitted will be judged and receive awards accordingly, whether entered into the auction or not.
Each category will have a first and second place winner in each age bracket, as well as a Judge's Choice\Award. The age brackets competing against each other are as follows:
1st-3rd
4th-6th
7th-8th
9th-10th
11th-12th
First place winners will receive $15 and a or 50% of the artworks selling price and a ribbon, whichever is higher.
Second place winners will receive $10 and a ribbon or 50% of the selling price and a ribbon, whichever is higher.
Judge's choice, awards a ribbon to all winners selected.
Third, we need parents, grandparents, friends, and family to join the online auction and bid on the pieces for sale starting March 1st. This will be an exciting "real life" experience for the students that entered, so let us make it great for them to watch their pieces sell! Lastly, come out for a fun safe family event and see all the wonderful art in person. We will have a hands-on art stations, dessert, a demonstration of spinning on the pottery wheel, and raffles going on throughout the event to win prizes.
If you have any questions, please contact:
Stefawn Wester (760) 912-0625 (cell) / stefawn1019@hotmail.com
SHOW GUIDELINES:
Please read these guidelines carefully and adhere to the competition requirements in each category and below.
Entry Limit: No more than three entries will be accepted per student.
Artwork may be completed at school or at home with the understanding that it is the student's original artwork created within the past 12 months
Each student's entry/s will be submitted with the registration form by February 26 at either campus.
Please mount artwork according to guidelines, but DO NOT frame any submissions

Questions- Contact Pam Jagosh (208) 863-0670/ pjagosh@msn.com
Artwork Submission Instructions
For ALL entries:
Do NOT sign or put your name on the front of your artwork/piece.
Do NOT frame any of the artwork submissions, but follow the instructions below.
Labeling on the back of your artwork or underneath your sculpture should follow this format:
Susie Smith (name)
208-845-2398 (phone #)
4th Grade (grade)
Photography (Category)
"Winter Wonderland" (Title of your piece)
WET Medium, DRY Medium, MIXED Media Mounting:
If your composition is completed on a canvas, cardboard, or other sturdy material, you do not need to mount your work! It will be displayed on an Easel as is.
f it is completed on art paper, you must mount it on BLACK matting or art board with a 1" border all the way around the piece. Hobby Lobby will cut the mat or art board to the right size for a $1 a cut. Other craft stores may offer similar services. BLACK only please (See below)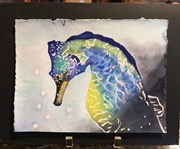 PHOTOGRAPHY & GRAPHIC ART Mounting:
Mount on foam core so photograph is flush with foam core. Photographs & Graphic Art can be mounted in a horizontal or vertical position. Foam core is not to exceed ¼" in thickness. Hobby Lobby will dry mount your photograph to foam core. 8x10 is $6, 11x14 is $8 and 16x20 is $11.
Top view of photo flush with foam core. No border on Photographs and Graphic Art!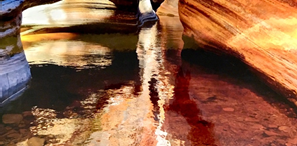 SCULPTURES turned in as is- No base or mounting required